Archive for the 'Jake Joseph' Category
By Valdamar
Hello my Gubbers! It's been a while since I've been on here, and what better way to return than with Jake Joseph. You know how I feel about my JJ undies, I nominated them for brief of the year in 2012.
Very little has changed with Jake Josephs since they first came out. Do you know why? Because there is no need for change! That has always been what I have loved about Jake Joseph; they have a classic chic style with unbelievable comfort. They are not loud, in your face nor do they try too hard to make a statement. They are timeless and always look and feel good.
These underwear are designed after the suave sophisticated mad men era of the 60's with a modern sexiness, they are not trying to keep up with ever changing fads. I personally have about 10 pair and they are as awesome now as they were the day I first put them on.
Enough with the praise, you get the point, I love Jake Joseph underwear. Recently, however, Jake has made a modification. In addition to the classic Jake Joseph, they have created the Jake Joseph Adhesion. I'm not sure I'm the biggest fan of the name but it's very descriptive of the product.
The Adhesion has thin red elastic/rubber line around each leg to hold the underwear in place. It keeps them from riding up. This makes it a great option for men with active lifestyles. Other than that they are the same great underwear with that same smooth lasting style.
Like all Jake Josephs they are made with the incredible combination of 95% bamboo viscose and %5 spandex, a material perfect for underwear. After wearing this material all other fabric seems unqualified.
Honestly I wasn't sure I'd like this new addition to the underwear. In the past I have worn underwear with leg gripping rubber and it has seemed uncomfortable. And personally I have never had  a problem of underwear riding up my leg, yet I hear some men do.
However I was pleasantly surprised.  Jake Joseph has kept this elastic grip pretty thin so you don't feel it hugging your leg and cutting off circulation like some bike shorts I have do. Really after the initial sensation of the rubber holding my skin I didn't notice it at all through daily wear. They were just as comfortable as ever other Jake Joseph I own.
So good work Jake on another magnificent pair of underwear! I liked them so much I put them in my 2015 Underwear Calendar, pictured below on my February model.
Thank you Jake for the amazing undies, although my favorite is still the classic brief by Jake Joseph, and all you GUB fans really need to have at least one Jake Joseph in your collection!
| What | Verdict |
| --- | --- |
| Style and look? | Sophisticated, classy, ageless, martini and a tux. They are what James Bond would wear! |
| Suitable for? | Everyday comfort, lounging at home, showing off for that special someone. |
| Fit and quality? | Very standard sizing. The quality is about as high as you will see in mens underwear. |
| Is the price right? | $30.50 for the trunk, and $31.50 for the boxer. A little high, but worth it for the quality. |
| Best thing about it? | They will last a long time and will NEVER go out of style. |
| Overall grade | ★★★★★ |
| Buy it here | www.jakejosephco.com |
GD Star Rating
loading...
…and when we say massive, we mean it!
So many pictures have been submitted to us by Andres and his team that we have to split them into two separate posts.
We couldn't really cut any of the photos from the final blog posts. There were just too many good ones featuring an abundance of our favorite brands, such as Andrew Christian, Aware Soho, Ginch Gonch, Jake Joseph, James Tudor, Joe Snyder, Marcuse And PPÜ Underwear.
Of course the pics were shot by Andres, but we always make a big deal out of letting you guys know about the model, too.
Enter Carlos Gonzalez – a beautiful man with this statuesque and attractive body. He's 23 and measures 1.80 and was born in Cadiz (Spain). A real man's man, he's a motocross fan and has great qualities to make it big as a model. This is his debut working for Andres Ramirez.
Enjoy the pics guys!
GD Star Rating
loading...
Jake Joseph has previously been named brief of the year by you guys, the followers of GUB. It truly is one of our all time favorite brands.
Now Jake is spearheading a fascinating initiative on Kickstarter.
His underwear products are retailing around 36 bucks.  With your help, the company will be able to place a much larger order to bring you jj underwear at the best price. Depending on which reward you choose, a pair can be delivered to you from 14-21 dollars. The brand will also be able to introduce the ZenSho Collective.
Go help support this great Kickstarter project here.
GD Star Rating
loading...
By Valdamar
More original photos for you guys today!
First up is a pic featuring the excellent Jake Joseph. Soft comfortable classy underwear has never looked so good. Here our GUB exclusive model is strolling through the hallway in a classic pair of Jake Joseph super soft undies. Love you Jake, and thanks for the undies! BTW this exact pair are now my favorite Jake Josephs sitting in my dresser. I love this job.
For your own Jake Josephs go to: www.jakejosephco.com
Also, I included a few more shots from the Naked Man Festival. This was an amazing festival! Live photo shoots of men in underwear and less. Of course we are gonna focus on the undie pics here. And how could a shoot be complete without the traditional animal print thong shoot. We got our models to tap into their primitive side for this shoot.
Hope you enjoy!
GD Star Rating
loading...
The vote is over, and the results are in!
Hundreds of underwear fans have voted, and we would like to thank you for that.
We will tell you now – the vote was very close, from start to finish.
From the get-go, two briefs took the lead; the N2N Performance X Brief and the Jake Joseph Classic Brief. In the end, though, there can only be one winner…
With a whopping  32 % of the total number of votes, the official Guys' Underwear Blog Brief of the Year 2012 is…
THE JAKE JOSEPH CLASSIC BRIEF!
Congratulations to Jake and his team. We feel very good about the results of the vote – this truly is a brief worthy of carrying the prestigious title for the next 12 months.
Get the brief over at www.jakejosephco.com. It's $35 UsD.
Tomorrow we will select the lucky winners of our Brief of the Year giveaway who will receive their very own pair of the Jake Joseph Classic brief. If you voted and signed up for our newsletter, you are automatically in the draw. We will contact you via e-mail if you win, so make sure to check your inbox in the coming days.
Once again, thank you all for voting!
We already look forward to next year's Brief of the Year poll.
GD Star Rating
loading...
It's time to check out nominee number 2 for the title of Guys' Underwear Blog's official Brief of the Year 2012.
The brand in question is Jake Joseph. And if you check out its ratings on Amazon you'll see that we are not the only ones crazy about it.
This is a brief that we have come to love over the past year. Especially Valdamar was ecstatic in his review of the Jake Joseph Classic Brief, awarding it a 5 star grade.
The comfort and feel along with the sophistication of the design was the best thing about the Classic Brief, according to Valdamar. This is a pair of underwear that accomplishes its purpose with out trying too hard.
And in this world of low-rise briefs it's nice to see that some brands still manage to put together a mid-rise brief that is both sexy and comfortable without looking like something only your grandpa would wear.
The fit of the Jake Joseph Classic is extraordinary due to the fact that the fabric is so resilient. It holds snuggly to your body and keeps its shape even with extended wear. The fabric is a high quality 95% Bamboo / Viscose 5% elastic and the construction is just spotless.
Get the brief over at www.jakejosephco.com. It's $35 UsD.
If the Jake Joseph Classic Brief is your choice for Brief of the Year 2012, then simply cast your vote in the poll below. Remember to also sign up to our newsletter at the top left corner of this page to take part in our Brief of the Year 2012 giveaway. Once the vote is over we will send off a pair of the winning undies to five lucky guys.
GD Star Rating
loading...
Guys, the time has come where underwear fans like you and us must determine what pair of briefs is the absolute best on the market right now!
That's right, it's time to cast your votes so that we can find out which brief that will be Guys' Underwear Blog's official Brief of the Year 2012! Last year this great honor went to the 2(x)ist SLIQ brief.
Over the next 7 days we will introduce all the nominated briefs. These include 7 of the hottest-looking, best-fitting, superbly produced briefs available at the moment.
Which brief will win is entirely up to all you guys. All you have to do is cast vote in the poll below.
You even get the chance to win your own pair of the winning briefs!
We will be giving away a pair of the winning briefs to five lucky guys once the vote is over and the Brief of the Year 2012 has been chosen.
All you have to do is sign up for newsletter up there in the top left corner of our site. We will then randomly select five winners once the vote is over. If you win, we will contact you using the e-mail address you provide when signing up for the newsletter.
With that settled, we move on to a presentation of the nominees!
The briefs nominated for this year's Brief of the Year  award are (in completely random order)
aussieBum Man Brief
Jake Joseph Classic Brief
2xist Military Sport Brief
N2N Performance X Brief
Teamm8 Block Brief
Es Collection Modal Open Fly Brief
Barcode Berlin Corporal Jay Brief
If you already know which one to vote for, simply do so now using the poll below – and don't forget to sign up for our newsletter in the top left corner of the site, to make sure you participate in the Brief of the Year 2012 giveaway.
Below the poll box you can get an idea of what each of the briefs look like and where to buy them. And don't forget, we will be introducing each nominated brief in detail over the next 7 days. The poll will be open for 7 days as well.
That's it! Cast your votes now.
Nominee #1: aussieBum Man Brief
$23 USD – www.aussiebum.com
Nominee #2: Jake Joseph Classic Brief
$35 USD – www.jakejosephco.com
Nominee #3: 2(x)ist Military Sport Brief
$20 USD – www.underbriefs.com
Nominee #4: N2N Performance X Brief
$27 USD – www.n2nbodywear.com
Nominee #5: Teamm8 Block Brief
$34 USD – www.teamm8.com
Nominee #6: Es Collection Modal Open Fly Brief
$58.50 USD – www.escollection.es

Nominee #7: Barcode Berlin Corporal Jay Brief
$25 USD – www.planet-undies.com
GD Star Rating
loading...
Men's underwear from Jake Joseph - www.jakejosephco.com
Click to to see this men's underwear picture in full size
GD Star Rating
loading...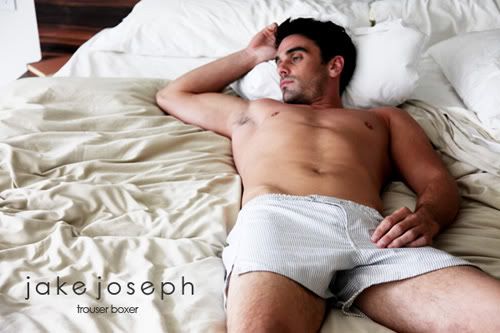 Men's underwear from Jake Joseph - www.jakejosephco.com
Click to to see this men's underwear picture in full size
GD Star Rating
loading...
By Valdamar
Saturday February 11th we had our first ever live underwear party; the GUB Grind! It was a blast. If you didn't get a chance to make it out to Colorado here's how it went.
See more pictures at the bottom of the post!
First some of the back story. Last fall we were contacted by the Colorado Springs Pride Center, which is the city I happen to live in. They're working hard on the 2012 Pridefest which has been themed "We the People". The city has had a rough battle for human rights with in the gay community and this is where they want to make the peoples voice heard.
Honestly the city is ready for this community to make it's move, it's come a long way since the amendment 2 days. (for more on this Pride Center and it's campaign toward equality go to: http://www.ppglcc.org/ ) So that being said we at the Guys' Underwear Blog wanted to help. How can we get our expertise involved in a fund raiser? An underwear party!
So we found a home; Club Q in Colorado Springs (http://www.clubqonline.com/). And we contacted many of our friends we have come to love within the underwear community and gave them the proposal. And of course we had some great responses from some amazing folks in the industry and the GUB Grind was born!
I will be honest.
Things did get a little chaotic and the event almost didn't happen. On the day of the event it snowed and the temperature was 16 degrees Fahrenheit! It was 70 and sunny the next weekend. Many of the people working on the event were coming from Denver, an hour's drive away which includes a fairly rough pass.
My co-host was unable to make it, so we threw in a last minute stand by who I have to say did an amazing job. Thank you Mikey!
Several models, also coming from Denver, were not able to come for various reason. We found an adorable guy named Kyle who was willing to step in. And the Natalie Lynn Modeling agency was great about finding us a replacement literally a few hours before the show (http://www.natalielynnmodels.com/). Both our photographers were unable to make it (so forgive the bad pictures, lol) as were several volunteers.
But… The show went on and it was AMAZING!
Thanks to our sponsors 2(x)ist, Jake Joseph, Maclovia, Mensuas, and Tribe we had over 60 pairs of underwear to auction off. We set up a silent auction which ran from 6pm till midnight. I personally bought several new pairs of underwear. I was SO happy! One of our favorite models, Adam Coussins, also donated a pair of his underwear which he autographed.
The show started and everything else became a blur to me! It was crazy, hectic wonderful fun and the next thing I knew it was over. But it was so much fun. We ran a fashion show, then auctioned off the underwear right off our models! Unfortunately the models did need to wear underwear under the undies; legal and hygienic reasons. A few pair brought in over $50!
We opened the fashion show with 2xist in a formal show featuring their Tux Collection. That's where I had on my ridiculous formal underwear. I was a mess that night! But our models looked great in the underwear complete with bow ties.
Next we had our JOCK Show featuring the underwear provided by Menuas. The models look amazing with their sports gear and props. This was definitely one of the shows the models seemed to have the most fun with.
After that we had our Valentines Fashion Show featuring the sleek underwear of Jake Joseph. Here the models came out in a mask and matching heart boxers, which we gave the auction winners, and stripped them off to reveal the Jake Josephs. A few months ago Jake Joseph himself called me to talk about this event. I was all giddy!
FYI, see all the photos at the bottom of the post!
Next we had our Wet and Wild Show here we showcased the swimwear of Tribe. We also gave our models squirt guns and bubbles. After this we had a special entry with two swim suits from Maclovia. This was a hit as Maclovia is a new underwear brand out of Denver. So the locals loved it!
We didn't want to forget the women nor the lovers of their underwear so we threw in a women's underwear contest here. Wow, these women worked it!
Finally we concluded the program with our TOUCH Show where we showed of 2xists brand new spring collection entitled TOUCH. We even had a few gals from the women's underwear contest escorting our guys around! And we ended up with multiple models around at the same time. So much fun!
The event was amazing and was so much fun. Despite the bad weather we raised over $1,000 for the Colorado Springs Pride Center! Thanks to our friends, Club Q, and its amazing staff, Natalie Lynn Models (Nick, Gregg, and Andrew), our other models (Thom, Kyle), 2xist, Jake Joseph, Maclovia, Mensuas, Tribe and the Pride Center Volunteers (Cindy, Dionesia, Lee and Cris).
Cris was our last minute camera man. We will have a video out soon! The pictures here are stills from the video. But continuing the trend our video man has the flu! But keep on the look out for the video.
So thanks again and please, please support the amazing companies that made this possible. And may the Colorado Springs Pride Center reach that goal of equality for us all!
Colorado Springs Pride – http://www.ppglcc.org/
Club Q – http://www.clubqonline.com/
Natalie Lynn Models – http://www.natalielynnmodels.com/
2(x)ist – http://shop.2xist.com/
Mensuas – http://www.mensuas.com/
Jake Joseph – http://www.jakejosephco.com/
TRIBE – http://www.tribeunderwear.com.au/
Maclovia – http://www.maclovia.com/
GD Star Rating
loading...