Archive for the 'Calvin Klein' Category
Men's underwear from Calvin Klein – www.cku.com
Click to to see this men's underwear picture in full size
GD Star Rating
loading...
It's Friday and that means we have another fan pic for ya!
This time it's our follower, Connor, who poses in his Calvin Klein briefs. He's surely got a talent for posing, huh? And the Calvin briefs are some of favorite undies.
Remember, you can also check out our amateur underwear models gallery or the fan pic category to see more posts like this.
Head over to to stores like www.internationaljock.com or www.underbriefs.com to get your own CK briefs.
GD Star Rating
loading...
Please give a warm welcome to our newest guest blogger by the name of "E".
In today's post E shares with us some of his favorite undies that all have in common that they are made from modal – one of our favorite underwear fabrics.
If you're new to this seductive and soft fabric type, this is the perfect starters guide!
By E.
I couldn't think of a better topic to write about than modal underwear for my very first article on Guyunderwearblog.com.
As an undie enthusiast I have various undies; thongs, briefs, jocks, trunks and like two pairs of non sexy boxers. Most are made of cotton, some nylon. But nothing, I mean nothing, beats a pair or modal fabric undies covering my ass and my "boys".
One of my favorites is the Sports Brief by Obviously – as seen below. Obviously predominately makes most of their underwear with Modal, which means they are my favorite brand. The sports brief is espe
cially dear to heart because it's perfect.
I enjoy feeling sexy underneath my jeans and button down shirt when I'm
working for 14 hours a day, but I also I need to be comfortable and the briefs provide that. If I have a date set up they get as excited – as I do – when they see me drop down to those briefs.
Here is why: The Pouch fits your dick like a glove it puts it center stage. The pouch hangs as low as you do, or as high. It's perfect the waistband feels great as well and sits low on your waist so it shows off your body perfectly and gets your date excited  just by looking at you.  The brief is not only sexy but comfortable I wear at work when I'm at the gym working up a sweat. It's perfect.
My next favorite pair is from Calvin
Klein X  Boxer Brief.  When I don't feel like wearing a brief these Calvin klein Boxer briefs are the next thing. These boxers are pretty long covering to the very beginning of my thighs. But the beautiful thing about these is it doesn't ride up your thigh like most boxer briefs or gather in the crotch area. No picking out.
Again because it's made of Modal you still feel sexy underneath your suit and if you get excited at work it keeps your excitement concealed.  These don't shrink either when you wash them. They come in bright colors so when your pants sag low they show off your asset and you can match with your outfit.
You can't go wrong with anything made by 2(x)ist. When the company decided to start making undies made of Modal I was as happy as a child on Christmas morning.
My pair of 2xist briefs are again comfortable and sexy. I've worn them to the gym, work and of course when entertaining.  They keep your junk in one place and dry.
All the above-mentioned modal undies can be bought over at Guys Underwear Favorite, International Jock.
GD Star Rating
loading...
Guys, we have another guest blogger that we would like to introduce you to. It's Scott from SkinnyJonz who has put together a review of the very popular CK One Micro style.
Welcome, Scott!
By Scott from SkinnyJonz
Calvin Klein Underwear released the CK One range in 2011 and for Autumn/Winter they have released a cotton and microfiber range with various designs and colours.
CK One initially came out with the standard white and black variations and the new leaves designs look great for this time of year.  There is a multi-coloured version and a black and white gift pack suitable for the Christmas and New Year holidays.
There are some urban looking designs as well also available in the microfiber fabric with the CK New York Graffiti design being the most eye catching.
The CK One range is a really good fit and a little more snug than the usual Pro Stretch products and the low rise waistband is really comfortable and looks great.  The microfiber fabric is luxurious, has a nice feel and looks elegant.  I have been wearing various CK One trunks for the past few weeks and whilst you know what you are getting with Calvin Klein I am impressed by the fit and quality.
As always, Calvin Klein will no doubt be bringing further variations out in this very popular product line and the campaign still looks fresh, urban and young – keep it up CK.
What
Verdict
Style and look?
The Calvin Klein – CK ONE is available in a low rise trunk or a brief.  The legs are short, making them comfortable to wear.  I wore the multi-coloured trunk version, and it looked and felt great. The waistband felt soft and will look great peaking out just above your jeans' waistline, featuring the signature Calvin Klein logo and a small CK ONE tab at the back.
Suitable for?
Every day underwear, but that something special too. The stretchy fabric composition (91% Nylon, 9% Elastane) meant that they provided proper support and felt light. Also, you might even use them for sports if you feel like it, as this fabric composition will allow your body to breath better than regular cotton undies.
Fit and quality?
The fit was absolutely great due to the fabric quality. I wore a size M for a 34 inch waist but if you are larger you might want to choose a size L. The quality – as always with Calvin Klein is fantastic.
Is the price right?
The CK One products are very good value for money, especially for a top quality microfiber product.
Best thing about it?
The younger, urban designs are fresh and exciting and it's great that Calvin Klein are producing products with a more snug fit with higher quality fabrics!
Overall grade
★★★★☆
A fine new line from Calvin Klein that'll be a hit with most guys!
Buy them here
CK ONE @ SkinnyJonz
GD Star Rating
loading...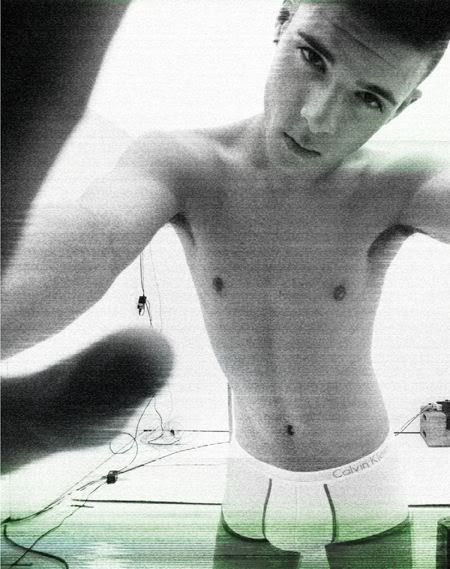 Men's underwear from Calvin Klein – www.cku.com
Click to to see this men's underwear picture in full size
GD Star Rating
loading...
Happy 1st December, guys! We're kicking off the Christmas month with an amazing post.
It is a huge honor for us to introduce guest blogger Jake Joseph HIMSELF! You may remember him and his undies from Val's 5 star review of the Jake Joseph Classic Brief. 5 stars, people, that's rare.
Anyway, Jake has been kind enough to offer his helpful advice for your holiday underwear shopping. You wouldn't want to miss it – there are some great tips in there.
Don't forget to visit his store over at jakejosephco.com.
Without further ado, here it is: Jake Joseph's 2011 men's underwear holiday shopping guide.
By Jake Joseph
From the essentials to indulgences, it seems that our shopping styles have shifted the past few years.  As the holiday time is upon us, many shoppers are on a mission to purchase items of both value & quality.
For every wallet size and fit preference, there are some terrific options out there.  Here is some information that may help you make great purchases for whomever is on your shopping list!
For those prefer STRETCH (BRIEF, TRUNK & BOXER BRIEF):
Look for: Modal and Viscose. (These fabrics are terrific and resilient, and long-lasting even after washing).
Helpful Tip: The leg binding is an important and often overlooked facet.  The bottoms of stretch pairs that are reinforced help the product from bunching up the leg and lend a more uniform fit.
For those who prefer BOXERS:
Look for: 100% Cotton and Pima. (The Pima's are both breathable and contain some elasticity).
Helpful Tip: Each individual's trunks (thigh area) are different in length and width.  Find a leg length that fits your body type the best.
BRANDS
BRIEFS:
Look for: Aussiebum and Zimmerli (Brands that stand out in this category)
Helpful Tip: Aussiebum produces modern briefs that have multi-colored and interesting designs (20 USD).  Zimmerli of Switzerland delivers an excellent brief that is understated in color and promotes a terrific fit (55-70 USD).
TRUNKS:
Look for: Calvin Klein's Micro Modal Trunk and Perofil
Helpful Tip: If you want soft and breathable, go with Calvin Klein's Micro Modal Trunk (20 USD).  If you want light-weight and comfortable, go with Perofil 4Ever Pima Cotton Pushup Trunk. They come in a bit shorter than normal trunks, providing comfort and an overall good fit (37 USD).
BOXER BRIEFS:
Look for: Polo Ralph Lauren and Lululemon's Game On
Helpful Tip: For comfortable and simple, go with Polo Ralph Lauren's Knit Boxer Briefs (3 for 38 USD). For a solid fit geared for athletic activity, go for Lululemon's Game On Boxer Brief (24 USD).
BOXERS
Look for: Brooks Brothers and Hanro of Switzerland
Helpful Tip: If you prefer a more traditional leg length, go for
Brooks Brothers (25 USD).  If you want the traditional boxer style with an element of stretch, go for Hanro of Switzerland's Cotton Knit Mercerized Cotton boxers (70 USD).
Peace & Happy Holidays,
Jake Joseph
GD Star Rating
loading...
Men's underwear from Calvin Klein – www.cku.com
Click to to see this men's underwear picture in full size
GD Star Rating
loading...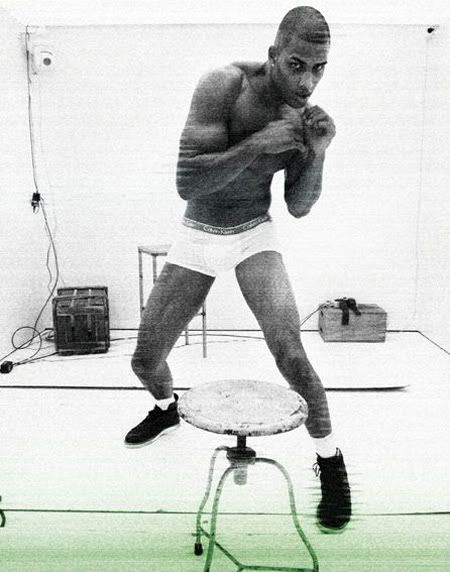 Men's underwear from Calvin Klein – www.cku.com
Click to to see this men's underwear picture in full size
GD Star Rating
loading...
Every year we here at GUB look forward to HisRoom's prestigious UndieAwards – mostly because it's a good chance for us underwear enthusiasts to get an idea about what other guys think is their favorite styles and brands.
More than 40,000 men and women cast their vote, so these awards really provide useful insight into contemporary mainstream underwear fashion.
Check out our coverage of the 2009 and 2010 winners – and scroll to the bottom of this post to see videos of all the winning styles of 2011.
The winners of this year's vote has just been announced, and I am not too surprised to see  stylish brands such as Calvin Klein, UnderArmour, and Obviously take home wins in catories such as boxers, boxer briefs, jockstraps, thongs, and trunks.
But I am – quite frankly – extremely surprised that the winning brief was the Munsingwear Full Rise Pouch Classic White Brief!
I mean, just look at it! That's just not a sexy pair of briefs!
What on Earth made the voters go for such a diaper-like full cut brief?? I just don't get it. Past winners in this category include much more stylish choices such as the C-in2 Bamboo Mesh Slider Brief and the 2(x)ist Contour Pouch Brief.

I guess it must be extremely comfortable to wear… But who am I to judge, this is obviously what a lot of guys prefer – we gotta respect that.
Instead, let's quickly move on to some of the other categories with winners that are easier on the eye, hehe.
The winning boxer brief was the Obviously For Men Low Rise Boxer Brief. A good choice, I think. Obviously really is one of the pioneers within pouch design and innovation.
In the thong category, the winning style was an oldie but goldie – the Calvin Klein Body Thong. It comes from CK's extremely succesful Body range which has been a hit with quality conscious men for years.
Personally, the CK Body Hip Brief is one of my favorite briefs of all time.
Finally there is the winning thong, and this year the voters have – once again – chosen the UnderArmour Performance Jock. This is the third year in a row that UnderArmour takes home the trophy in this category.
I can't say that I am too surprised. I know that it is a go-to style for many guys for athletic purposes. It's no coincidence that we see many pros wearing UnderArmour, too.
All in all, I think the winning styles fit well with the current trends – EXCEPT that Munsingwear brief. To me that's a miss, guys. If this is what you're wearing, you seriously need to explore new underwear horizons.
With that said, don't forget to pay HisRoom a visit.
Once again, they've done a great job with the UndieAwards.
Now, here's video presentations of all the winning styles in the men's underwear category.
GD Star Rating
loading...
Happy Friday, guys!
We'd like to send you off with a bang!
And what better way to do this than a short trip down memory lane to the early days of this spring when Calvin Klein released their exquisite new CK One underwear range.
Maybe you remember the review we did of the CK One Micro Hip brief? We absolutely loved it. Pure CK magic as we have to expect from the men's underwear super brand.
Anyway, back then in early March when the new CK One range was released it was accompanied by some CK-typical promotion pics as well as a short video ad. All of which we present to you today.
So if you haven't already tried the new CK One range, you simply must get a pair STAT. We even like this range a bit more than the X range, which was a big hit for Calvin Klein in 2010.
The CK One Micro Hip Brief is $20 USD and you can get yours at MensUnderwearStore.com and International Jock.
Now, enjoy the pics below the video!
GD Star Rating
loading...