Archive for February, 2012
By Valdamar
Saturday February 11th we had our first ever live underwear party; the GUB Grind! It was a blast. If you didn't get a chance to make it out to Colorado here's how it went.
See more pictures at the bottom of the post!
First some of the back story. Last fall we were contacted by the Colorado Springs Pride Center, which is the city I happen to live in. They're working hard on the 2012 Pridefest which has been themed "We the People". The city has had a rough battle for human rights with in the gay community and this is where they want to make the peoples voice heard.
Honestly the city is ready for this community to make it's move, it's come a long way since the amendment 2 days. (for more on this Pride Center and it's campaign toward equality go to: http://www.ppglcc.org/ ) So that being said we at the Guys' Underwear Blog wanted to help. How can we get our expertise involved in a fund raiser? An underwear party!
So we found a home; Club Q in Colorado Springs (http://www.clubqonline.com/). And we contacted many of our friends we have come to love within the underwear community and gave them the proposal. And of course we had some great responses from some amazing folks in the industry and the GUB Grind was born!
I will be honest.
Things did get a little chaotic and the event almost didn't happen. On the day of the event it snowed and the temperature was 16 degrees Fahrenheit! It was 70 and sunny the next weekend. Many of the people working on the event were coming from Denver, an hour's drive away which includes a fairly rough pass.
My co-host was unable to make it, so we threw in a last minute stand by who I have to say did an amazing job. Thank you Mikey!
Several models, also coming from Denver, were not able to come for various reason. We found an adorable guy named Kyle who was willing to step in. And the Natalie Lynn Modeling agency was great about finding us a replacement literally a few hours before the show (http://www.natalielynnmodels.com/). Both our photographers were unable to make it (so forgive the bad pictures, lol) as were several volunteers.
But… The show went on and it was AMAZING!
Thanks to our sponsors 2(x)ist, Jake Joseph, Maclovia, Mensuas, and Tribe we had over 60 pairs of underwear to auction off. We set up a silent auction which ran from 6pm till midnight. I personally bought several new pairs of underwear. I was SO happy! One of our favorite models, Adam Coussins, also donated a pair of his underwear which he autographed.
The show started and everything else became a blur to me! It was crazy, hectic wonderful fun and the next thing I knew it was over. But it was so much fun. We ran a fashion show, then auctioned off the underwear right off our models! Unfortunately the models did need to wear underwear under the undies; legal and hygienic reasons. A few pair brought in over $50!
We opened the fashion show with 2xist in a formal show featuring their Tux Collection. That's where I had on my ridiculous formal underwear. I was a mess that night! But our models looked great in the underwear complete with bow ties.
Next we had our JOCK Show featuring the underwear provided by Menuas. The models look amazing with their sports gear and props. This was definitely one of the shows the models seemed to have the most fun with.
After that we had our Valentines Fashion Show featuring the sleek underwear of Jake Joseph. Here the models came out in a mask and matching heart boxers, which we gave the auction winners, and stripped them off to reveal the Jake Josephs. A few months ago Jake Joseph himself called me to talk about this event. I was all giddy!
FYI, see all the photos at the bottom of the post!
Next we had our Wet and Wild Show here we showcased the swimwear of Tribe. We also gave our models squirt guns and bubbles. After this we had a special entry with two swim suits from Maclovia. This was a hit as Maclovia is a new underwear brand out of Denver. So the locals loved it!
We didn't want to forget the women nor the lovers of their underwear so we threw in a women's underwear contest here. Wow, these women worked it!
Finally we concluded the program with our TOUCH Show where we showed of 2xists brand new spring collection entitled TOUCH. We even had a few gals from the women's underwear contest escorting our guys around! And we ended up with multiple models around at the same time. So much fun!
The event was amazing and was so much fun. Despite the bad weather we raised over $1,000 for the Colorado Springs Pride Center! Thanks to our friends, Club Q, and its amazing staff, Natalie Lynn Models (Nick, Gregg, and Andrew), our other models (Thom, Kyle), 2xist, Jake Joseph, Maclovia, Mensuas, Tribe and the Pride Center Volunteers (Cindy, Dionesia, Lee and Cris).
Cris was our last minute camera man. We will have a video out soon! The pictures here are stills from the video. But continuing the trend our video man has the flu! But keep on the look out for the video.
So thanks again and please, please support the amazing companies that made this possible. And may the Colorado Springs Pride Center reach that goal of equality for us all!
Colorado Springs Pride – http://www.ppglcc.org/
Club Q – http://www.clubqonline.com/
Natalie Lynn Models – http://www.natalielynnmodels.com/
2(x)ist – http://shop.2xist.com/
Mensuas – http://www.mensuas.com/
Jake Joseph – http://www.jakejosephco.com/
TRIBE – http://www.tribeunderwear.com.au/
Maclovia – http://www.maclovia.com/
GD Star Rating
loading...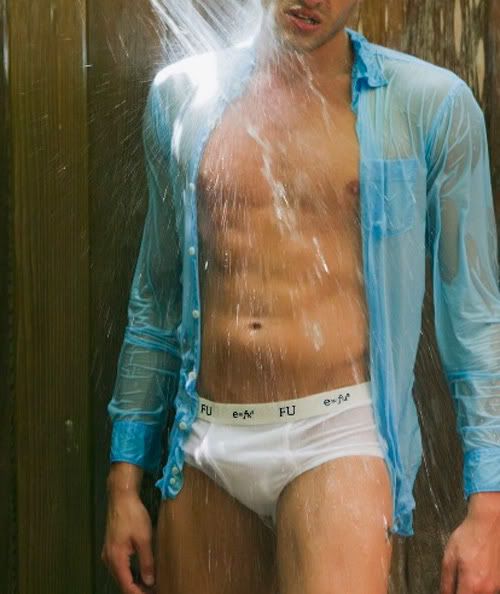 Men's underwear from FU - www.fuunderwear.com
Click to to see this men's underwear picture in full size
GD Star Rating
loading...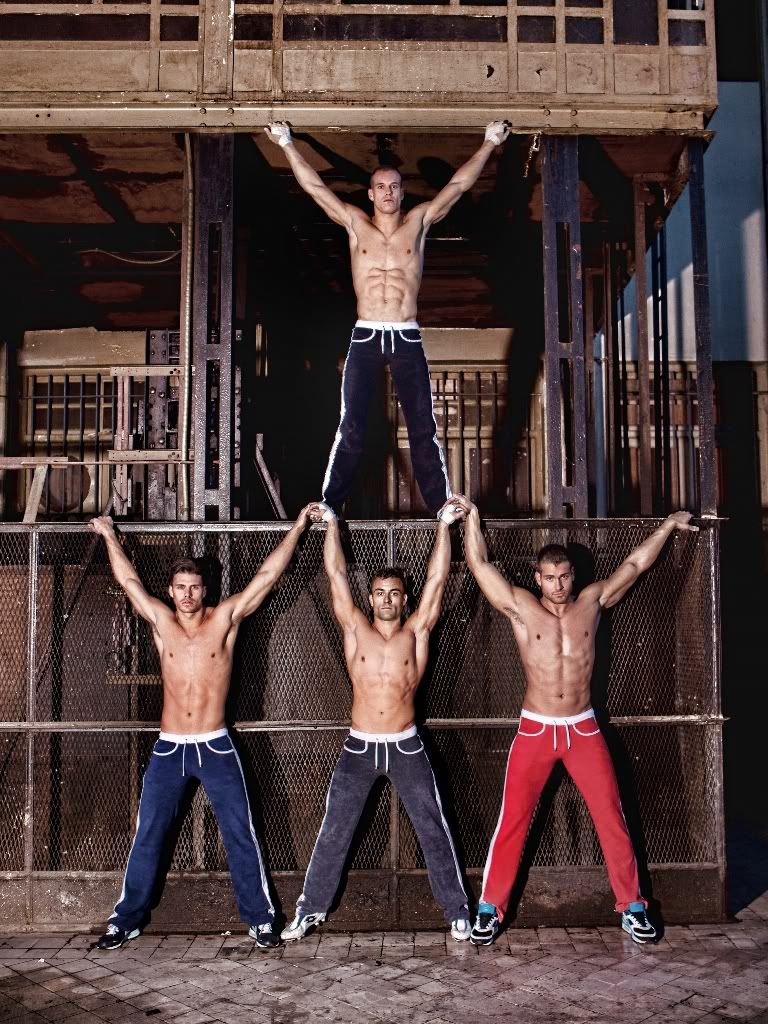 Men's underwear from ES Collection– www.escollection.es
Click to to see this men's underwear picture in full size
GD Star Rating
loading...
By Valdamar
Nothing like a classic white brief. Something about it just has a look that says sexy with out even trying. That is definitely seen in our model Eric posing here in a basic white brief. I don't think I need to say anything else! Check out Eric's profile here: http://www.modelmayhem.com/1369165
Underwear provided by the Guys Underwear Blog, photography by MusclePix.
Don't forget – you can see loads more of our photos in GUB Gallery.
GD Star Rating
loading...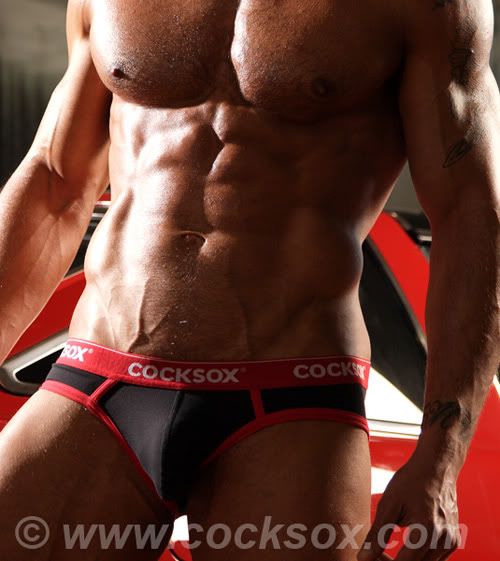 Men's underwear from Cocksox – www.cocksox.com
Click to to see this men's underwear picture in full size
GD Star Rating
loading...
By Val
Jockey has been a leader in the modern world of men's underwear. Some would even say they invented the modern brief, the standard tighty whitey. Their brand name "Jockey" itself has become a name many give to mean a classic tighty whitey. Much like Speedo has done in the swimwear world. Although they have never pushed style to the point some newer brands have they are far from a cheap generic brand.
They are designed to be functional with style being a secondary aspect and tend to fall somewhere in the middle of the road. Jockey definitely is a brand to be admired, despite their use of spokes models who do not pose in underwear (ahem-Tebow). So today we are looking at a modern classic; the Jockey Elance bikini.
The Elance bikini comes in a variety of styles, but we will be focusing on the basic bikini brief. The Elance can be summed up in one word; simplicity. It is nothing fancy, no frills nor elaborate mechanisms of enhancement or decoration. It's simple, and perfectly so.
Normally I would not be so happy about the lack of design but somehow this brief makes it work. The material is 100% cotton, and again typically I prefer a touch or spandex or Lycra for shape and support but it works here, let me explain.
The brief is made with a front and back sewn together; no pouch, no contour. This allows each man's shape to become the brief. There is neither pushing nor shape forming done by the underwear. You shape the underwear. The lack of an elastic quality allows the cotton to form to your real shape. And since the brief is smaller in the style of a bikini you don't flop around excessively, you pretty much stay in place.
The same is true with the back; the underwear takes on your natural shape. It's almost like the memory foam mattresses that just contour to your body making them perfect for every shape. The Elance does come in a variety of colors, I think white is the best. Again because it continues the simple look, it's pure and has a semi-sheer quality making it sexy as hell.
What makes it so sexy is that it's not trying to be sexy. The underwear does not draw attention it leaves the focus on the man. Just look at the accompanying pictures. So it's beautiful in a subtly classic way.
The bikini is also very comfortable. I wore these undies and they kept me comfy and supported and happy. They are great everyday underwear. They are completely designed for great functionality. They do what underwear is expected to do. You don't even know they're on you after a while, they're great.
Just like the basic look and style of the Elance the wear is just as simplistic. Typically I feel underwear needs a touch of some elastic material like Lycra or spandex, however the Elance works just fine without it.
The cotton stretches out and forms a personalized pouch. And since it is a bikini style with elastic legs it keeps your package is place without sliding down the leg or into some uncomfortable position. So you are supported in a pretty ideal way. It may not be the best for rigorous athletic activities but it worked at the gym.
The pure light cotton coverage also is great for an airy fresh breathable feel. They are great for lounging around. In particularly after several washings when they get that old t-shirt feel. Best thing next to being naked! The Jockey Elance bikini is a pair of underwear that will complete any collection.
| What | Verdict |
| --- | --- |
| Style and look? | The style and look are clean and light. They do not draw attention to themselves and are great at letting the man in them make the statement. At the same time the light fabric is subtly very sexy. They let you show off without being overtly trying. |
| Suitable for? | Great for everyday wear. They are comfortable and supportive. They work under jeans, suits, shorts and at home on their own. Perfect for a wet underwear contest; just a tip. |
| Fit and quality? | The fit is great. As mentioned the cotton basically forms to you and does so without becoming saggy or lose the way other 100% cotton underwear does. The quality is good. It should last a while and actually will become more comfortable after wear and washings. |
| Is the price right? | The price is great. I got my pair at Macy's at $19 for a package of three. I kept one and gave the other 2 to models we worked with. What a deal! Thank you Jay (he bought them for me).. |
| Best thing about it? | They are an understated and simple pair of underwear. They work in all the ways you need them to. They aren't loud or attention grabbing, they don't make it look like you're trying so hard. Although sometime that is good, there are other times you don't want to be so #. |
| Overall grade | ★★★★☆ |
| Buy them here | www.jockey.com |
GD Star Rating
loading...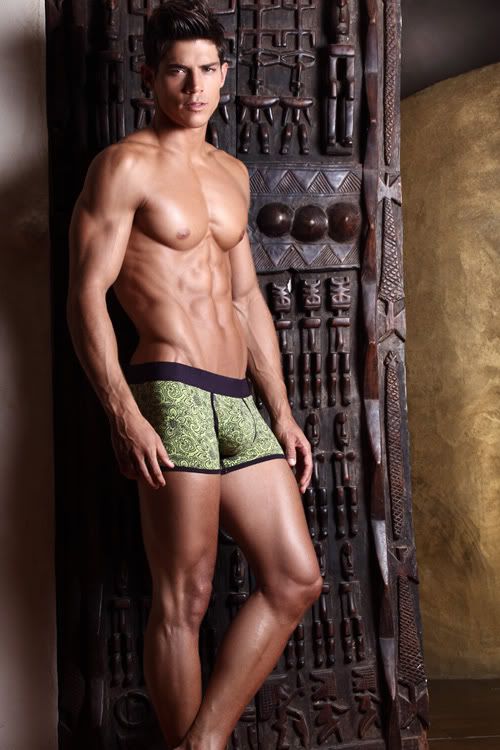 Men's underwear from Impetus - www.impetusunderwear.com
Click to to see this men's underwear picture in full size
GD Star Rating
loading...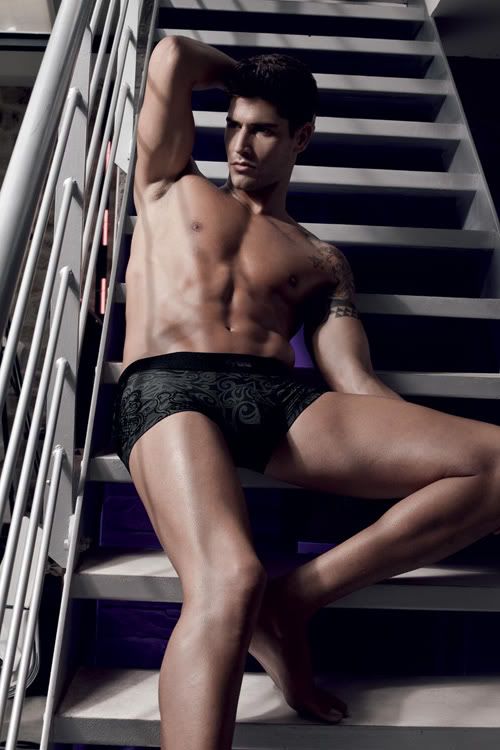 Men's underwear from HOM - www.justhom.com
Click to to see this men's underwear picture in full size
GD Star Rating
loading...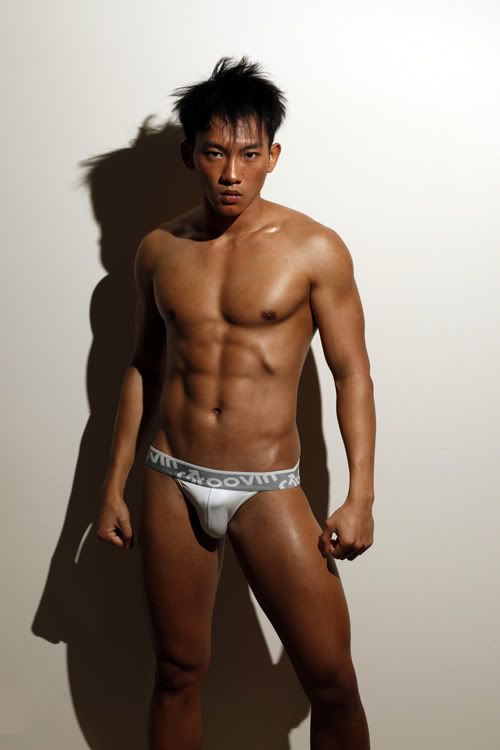 Men's underwear from Groovin' - www.groovin.sg
Click to to see this men's underwear picture in full size
GD Star Rating
loading...
It's almost weekend guys! And here's a little inspiration to get you through the last day of work tomorrow…
Cover Male is an all new men's underwear brand that has recently launched on many of the major online retailers including Internationaljock.com, Undergear.com, Freshpair.com, and soon also on Skivviesmensunderwear.com.
Being picked up by these trend-setting stores made us take a closer look at Cover Male. And my my, they are not kidding around.
Flipping through their underwear catalog reveals an endless number of ranges and designs. Clearly, Cover Male's focus is on skimpy, seductive undies with a lot of mesh and see-through fabrics. All CM undies are in solid colors (no pattern prints) and there are quite many to choose from, including lots of bright-colored options.
This is not a brand for the fainthearted. But if you're looking for a few naughty additions to your underwear drawer, Cover Male may just be the fresh new choice you've been searching for.
Price-wise, Cover Male starts out at around $13 for a thong upwards to about $22 for trunk/brief. We got these prices off UnderGear.com.
Here's a nice little (less skimpy) preview of what you can expect from this interesting new brand:
GD Star Rating
loading...